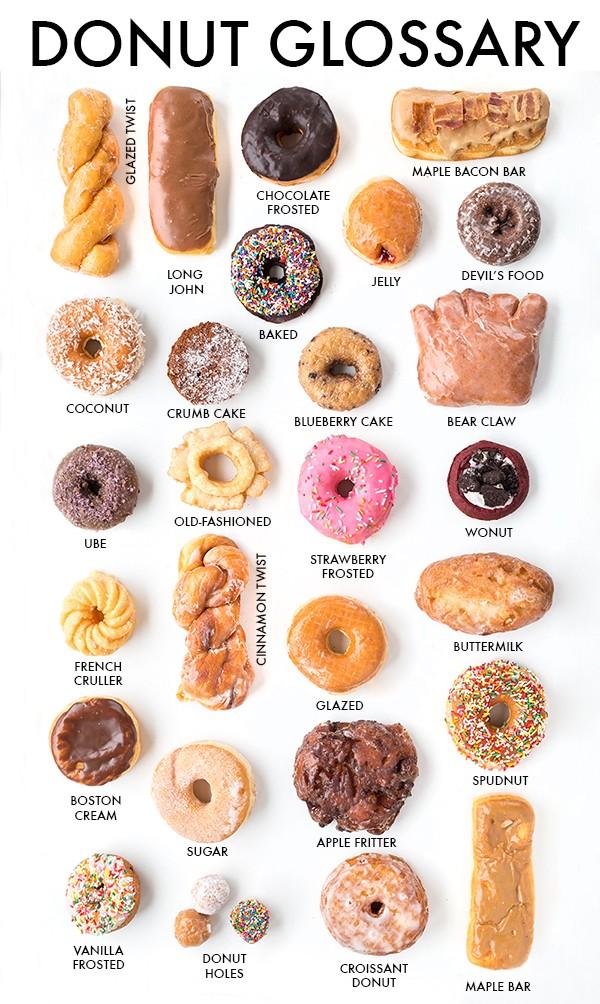 Today I was sharing juicy gossips to a friend and somehow our conversation full of malarkey led to a serious talk about life, passion, and living a life without passion. Don't you just love it how a petty talk about one's life ends up making you think about your own petty life? It made me realize that I can't just spend my life as a dirty, donut eating hippie, wandering the earth without a clear cause. Or can I?..
Some people have cool passions in their life and they go really hardcore to pursue them, like those travel junkies who sold all their belongings to support their traveling life. Well, I would never do that. Mostly because even if I sell all my belongings, it would only be enough to support me to survive for like about 2 months max, and not in traveling mode, but in hobo life mode. I immigrated to Canada 6 years ago by bringing 2 cabin-friendly size luggages and an outdated laptop, and since then my wealth has increased by two more pairs of shoes, a winter jacket, and a non-stick, medium size ceramic pan. Calculate the way you want, I won't make much out of my belongings.

Or those trekking addicts who spend months and months walking up and down mountains, crossing rivers, passing through dense forests, and it's all done by foot while carrying a huge bag that weighs half of their own body weight. Trekking for months in the wild is another thing I would probably never do due to my low surviving skills. I can't make a fire, I have absolutely no idea of how to read a compass (my direction skill goes as far as left and right), I don't know how to fight a bear, and I don't know how to keep my underarm hair decent without shaving it for more than a month.
I do however, love to travel and to walk in the nature, MODERATELY. That brings me to share our story on hiking through the dense Colombian Andes mountain; the Cocora Valley. Cocora Valley is incredibly stunning and easily became one of our travel highlights in Colombia.
Cocora Valley
Colombia is the home to the world's tallest wax palm trees that grow up to 60 meters high; the Quindio Wax Palm, which is Colombia's national symbol, and Cocora valley is the principle location for this tree. The valley itself is a part of the Los Nevados National Park, home of hundreds of different plants and animals. Since it's a valley, it tends to have its own micro-climate with a lot of rain. Drizzle at around mid-day is to be expected although the sun is bright, you might want to bring a light rain coat.
How to get there
Cocora valley is situated 11km away from Salento and the main transport to get to this place is of course; by Willys jeeps. We hopped in a Willys at around 8 AM from Salento plaza. It took less than an hour to get to the valley entrance and it cost about USD 2 per person per ride.
The Willys jeeps go to Cocora valley every hour from Salento plaza as long as they have enough passenger to transport (the jeep has to be full). No reservation needed whatsoever. The same thing when you are about to leave the valley, just jump in on a jeep, and make sure that jeep goes to your place of destination (there are jeeps that go to Armenia and other neighboring cities and they look all the same). The last jeep that goes from the valley back to Salento leaves at 6 PM, be sure you don't miss it.
To the left or to the right
There are two ways to get to the Cocoa valley; the short way or the long way.
If you are short on time or energy, take the left path heading to La Montana. This path will lead you right to the valley with all the wax palm trees. You can even ride a rented horse if you'd like to.
If you have the time (about 6 to 7 hours) and the energy, and up for some adventure, I recommend you to take the right path; the long path heading to Acaime. This long path makes a counterclockwise loop, it will take you to through the green savanna, the dense forest with wobbly bridges, and muddy hiking tracks before you get to the Cocoa valley itself.

The left picture shows the loop of the long path and it is pretty accurate, I must say. You do find cows on the way and will have to carefully pass 7 dangling wobbly bridges to go up to Acaime, then continue to the next refuge; the La Montana. From there the track will mostly down hill and you can already see the beautiful valley from afar. The valley will be more enjoyable after the long arduous trail. You will appreciate more the view and the tranquil atmosphere.
Since we were brave enough (and had a slight underestimation of how tough hiking the Andes mountain was), we took the long path one.
The savana
The savanna reminded me of Wales... heck, what am I talking about, I have never even been to Wales! I meant, the green savanna with cows grazing lazily reminds me of the picture of Wales in movies. This savanna is actually farmers' land. The rustic path between the savanna is the only path you can take and some parts are not easy to walk on. 10 minutes into the walking, I had a déja poo, you know, that sense you get when you feel like you had the sh*te that's coming along before? In this case, I got the feeling that I'd be having (not) fun time walking on mud and cow sh*tes throughout the way.
It was a bright day when we went and yet there were patches of mud along the way. The thing was, both side of the path was protected by barb wires so it was hard to walk along the fence to avoid the mud without getting my shirt caught (and fear that my feet might slip and my eyeballs would get caught on the barb wire.. (I watched too many gore films. When I have anxiety attacks, I picture myself in a scene from one of those movies... do I need to see a shrink, you think?)).
The view on this savanna was seriously gorgeous tho.
PS: Do you know that Nico is the one responsible for 99% of pics in this blog? well, he is. And taking candid (read: most unflattering) pics of me is one of the joys in his life. So, yeah, that's me trying to get across the muddy path.. ... Does he have any better pics? sure he does. Will he put those ones instead? of course not.
The cloud forest
After the long walk on the savanna, we saw the sign for Acaime, which is also the entrance to the cloud forest. From this point, we walked into the dense forest with narrow and muddy trail. It was cold and humid too. The forest was very calm, it felt like we were walking just by ourselves since the other visitors were way before us or far ahead. I'd recommend you not to walk alone, get a buddy or go in a group. You'll never know when you'll get a foot sprain or other misfortunes. It will take hours before anyone finds you. The trail was naturally decorated with fallen branches and mossy big rocks here and there, we had to watch our steps.
Seven wobbly bridges
There are seven wobbly bridges along the way to Acaime which you have no other option but to take them to get across the Quindio river. You see, they could've asked for an entrance fee and used the money to build better bridges. I understand if they want to keep it natural, but seriously, wobbly bridges are not natural. It was so wobbly and untrustable, you have to take turn to cross it, one person at a time. Luckily there was (almost) nobody else so I could take my sweet time fighting my fear of height on those dang wobbly bridges.
On bridge number 6, I was jammed. I couldn't move forward, the bridge was too narrow and my hips were too wide. I did try few manoeuvers tho but it didn't feckin work. I did try sideways and this proofed to be one of those down parts of having boobs. I tried to walk with my boobs facing the rock, but then they got in the way and I felt like losing my balance and about to fall behind. Then I tried to walk with my back on the wall, but then gravity made my boobs felt heavy and pull me down stumbling to the front. At the end, I decided to walk on the river instead.. I suck at crossing bridges...
Nico? he was swift like a drunken gazelle, hopping from bridges to bridges without a problem. One day his manboobs will get him. One day...
Acaime (read: Ah-kaee-meh), the home of the hummingbirds
I read few travel blogs saying that unless you are a hummingbirds fan, it is not worth it to go up all the way to Acaime. I must say, that statement is misleading. Acaime and its abundant hummingbirds is part of the charms of the Cocora valley. I definitely recommend anyone (who is body-able) to go to Acaime. Acaime is also a refuge point in this trail. You can have a bowl of hot chocolate with a block of cheese (aguapanela con queso) for only USD 2 (it's including the entrance fee to this place). It's a treat after the long walk.
La Montana
After catching a breath at Acaime, we continued walk to La Montana, the next refuge. The trail to La Montana was the toughest. It was steep and foggy (it is the cloud forest anyway). And we managed to get lost on the way... Of course we did..
I suggest you to keep straight to the signs and avoid the side trails and don't trust whatever your gut has to say. Because at this point, it is tired, hungry, and knows nothing about the trail. It will only lead you to take what it thinks to be the shorter way which will turn out to be the wrong way.
La Montana is the next and also the last refuge on this counterclock wise loop. Although it's only about 1,8 KM away from Acaime, but the steep hills (and that unecessary turn to the middle of nowhere we did) made me super glad when we arrived. Again, here we had a bowl hot chocolate and a block of cheese plus a piece of dry bread for about USD 3. It was such a boost of energy (and moral) to finish the last part of the trail heading right to the Cocora valley and its spectacular view.
Cocora valley
The trail from La Montana to the valley was pretty easy. It was downhill all the way. There were many view points to see the best part of the valley. The view was strikingly impressive, it cured all tiredness and sore legs. But was it really?.. Naah. Come on, although it was so beautiful you just can't get enough photo of it, it doesn't have any magical healing effect. But I must say, it was totally worth all the pain. I loved it. We loved it.