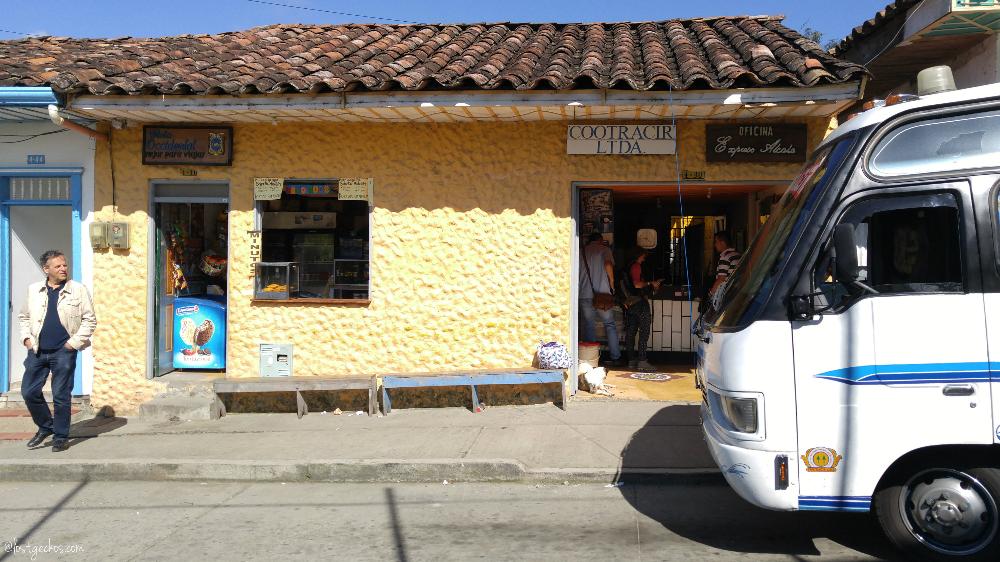 After 5 full days in Salento, we decided to move on to the next city; Medellin. Salento doesn't have any bus terminal, it has this small kiosk that sells bus tickets with a hand-written board of what bus goes where, when and the fare. We took the earliest bus that leaves Salento and paid about 20 USD per person. It took 6 hours of ride to get to Medellin.
The bus was very comfortable with air conditioning that the driver set up to winter-esque temperature, reclining chair, and non-stop entertainment of either - note : colombia movie about wildlife - reggaetón music or Spanish dubbed Hollywood movies along the ride. The kind of bus that would make me fall asleep in no time. Little that we knew, the road between Salento to Medellin was totally twisty as it wounds its way through the mountain.
The driver, whom judging by the speed he was driving, must've been the long-lost grandson of the Evel Knievel himself, took us zigzagging down through the mountains and gave me a hardcore motion sickness. This ride was definitely not for the weak bellied, for cripe sake!

We arrived at Terminal del Sur in Medellin 2 hours later than we predicted and spent the rest of the day resting at the hotel and trying to recover from our bus ride hangover. This condition was also the reason we decided to take it easy and booked a local tour to visit Guatape Penol the next day.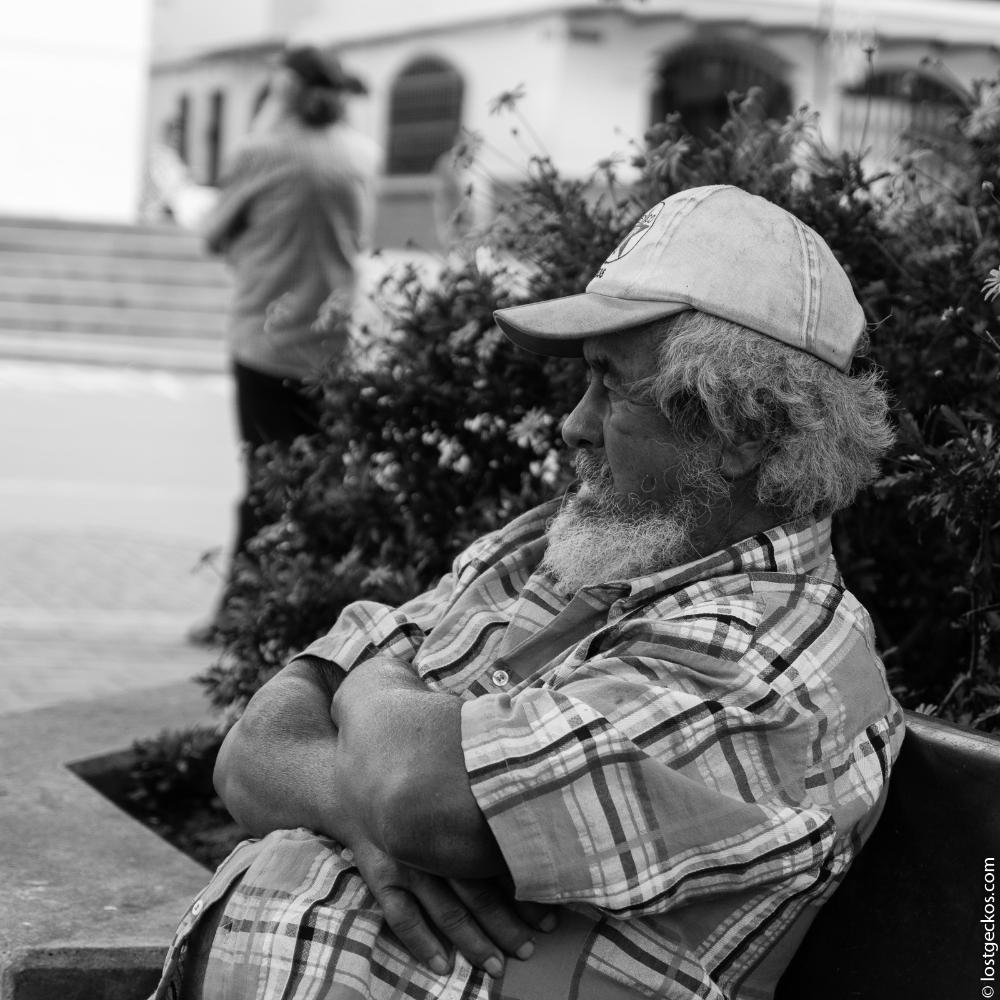 When we joined the trip the next day, we had no idea what to expect, much like the POTUS meddling with the Middle East peace process. First, the tour took us to visit a city on the way called Marinilla, which honestly I really didn't mind skipping if it was possible. The city itself was cute, but there was nothing much to it. We had another stops here and there along the way. We even visited a small city that has a replica of the El Penon itself. If we were actually heading to the real Penol, why even bother to waste the time visiting the tiny replica of it anyway?.. ...
Finally, around mid-day we arrived at destination; the El Penon de Guatapé or also known as La Piedra, which means rock in Spanish. This mammoth stone is located in the town and municipality of Guatapé, Antioquia, about 2 hours of drive from down town Medellin.
The geological term for a single massive stone like this is called monolith, and according my reliable pal, Wikipedia, there are only 5 giant monoliths in South America, including El Penon itself. However, El Penon is the only one that looks like a monoboob from afar (and this is according to my eyes, not Wikipedia. Wikipedia does not have the habit of pulling similarities between random objects and body parts).This one heck of an ungodly behemoth rock weighs around 66 million tons and 650 ft high. Seriously, I have never thought anything can be this monstrous. Its enormity surpassed my legendary teenage acnes that I had during highschool.
There is this crack on one side of this monoboob that is now being used to place the stairs to go up to the top. From a distant, the zigzag formation of the stairs made it almost looked like the rock is stitched together by a reckless seamstress. The only way to get up to the top of this mega rock is by taking those stairs. There are two different stair paths; the one to go up, and the one to go down. I guess this was meant to help the flow of the traffic on the stairs.
Apparently. to take the stairs we had to pay an additional entrance fee of 8 USD per person. Our (inconsiderate) guide gave us 45 minutes to go up and down. Seriously, I think they overestimated the strength of human legs, because to get up to the top it already takes 659 steep stairs and that's not all, if you want to go to the ultimate top of El Penon, you must climb up to the top of the tower that looks like Dolly Parton's nipple from afar, for another 80 stair steps. So in total, there are 740 stairs to climb up (and of course another 740 stairs to go down). I would really like it if we would've gotten a longer time to enjoy the magnificent view from the top of the El Penon.
The town below the El Penon called Guatapé, an adorable city with 101 vibrant colors. Each house/building in this city is decorated with particular relief depicting their daily life or occupation. This town is pretty clean with cobble stone paths, perfect for an afternoon walk. We had a classic Colombian grilled meal as a part of our tour itinerary in this town as well.