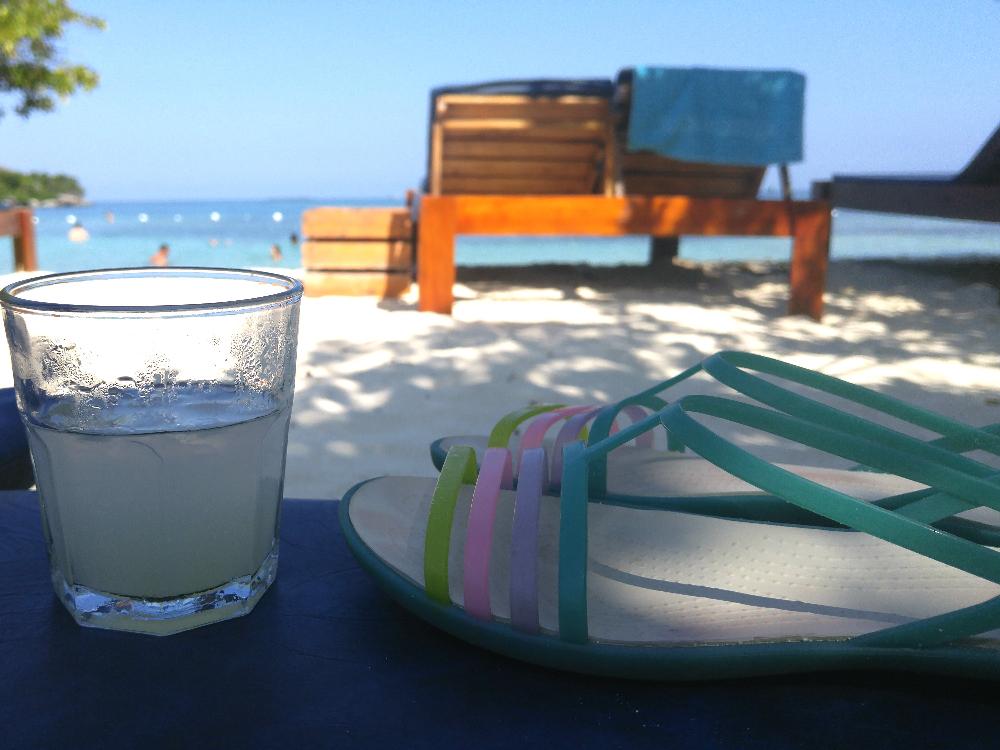 When someone mentions the word Cartagena, nice weather, cold drinks, beaches, and fresh pineapple come to mind. You do find those things in Cartagena for sure. Worry not, I am not going to blabber about Cartagena's nice weather today, because as a coastal region, Cartagena is bound to have a nice coastal weather with a lot of sun and breezy wind. I won't talk about cold drinks and fresh pineapple either, we can get those at the groceries. So, let's talk about Cartagena Caribbean beaches instead, shall we?
Do you know that beaches in Cartagena itself actually have brown sand instead of white and powdery? Apparently, to enjoy the Cartagena's best beaches, you need to go to the blissful islands located not far from Cartagena itself. These islands host numerous deserted white sand beaches and pristine water (you know the kind you fantasize while having an important meeting at work). You will need to take a ferry to reach one of these beautiful islands, and yes it does sound like a bit of an effort and extra cost, but trust me, it's all worth it!!
There are two main Caribbean beaches around Cartagena; Playa Blanca and Islas del Rosario. Playa Blanca is really famous, but being famous and heavily publicized brought a down fall to this slice of heaven; the place becomes too crowded to be enjoyable.
If you are seeking a tranquil private beach you'd better go to Islas del Rosario/Rosario Island, and that's what we did. Rosario Islands is a tiny archipelago composed of 27 small coral islands, located about 2 hours from Cartagena. This area is a protected natural park due to its magnificent coral reefs and its amazing water ecosystem that inhabit them.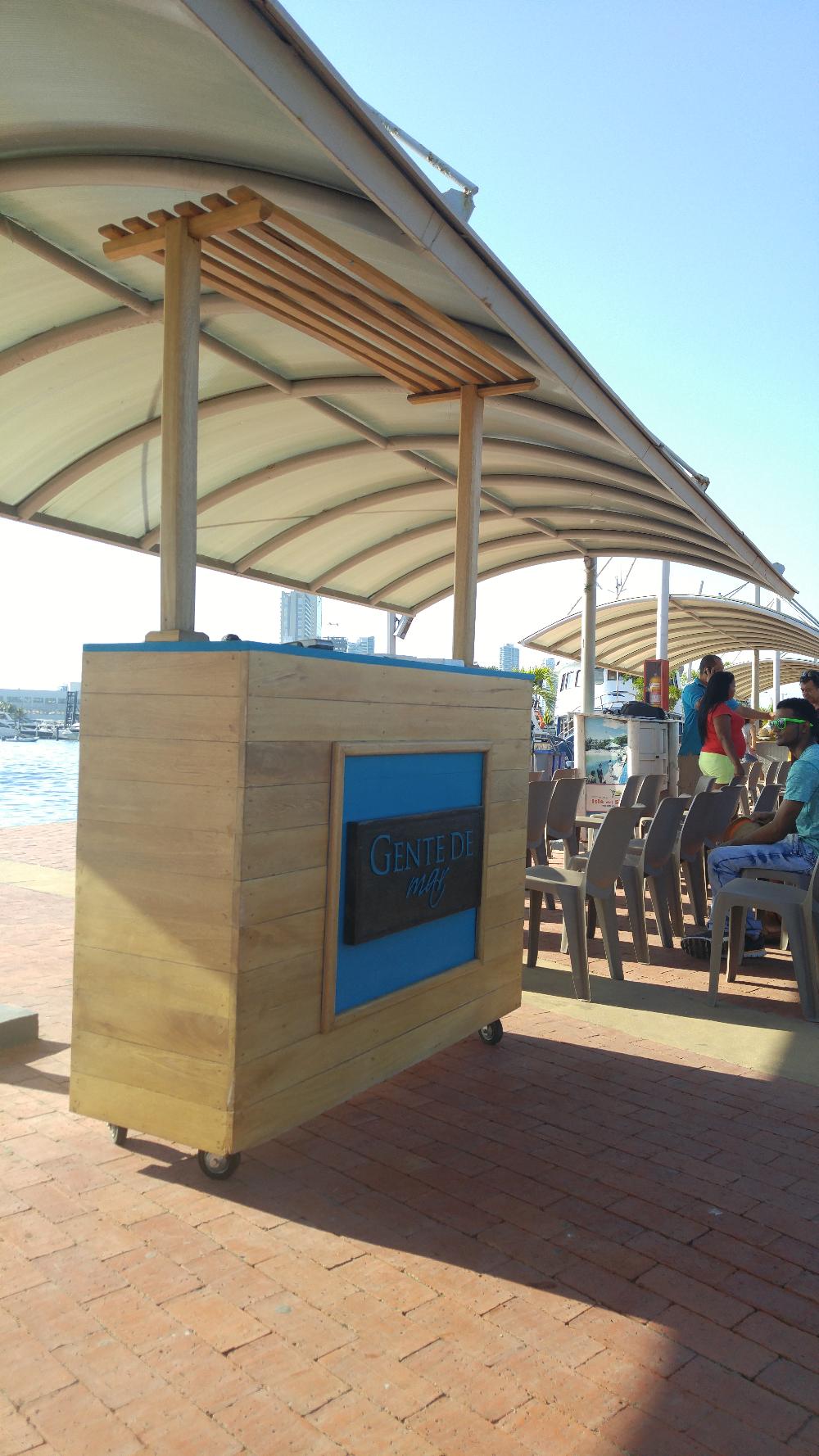 This tiny archipelago has two major islands: Isla Rosario and Isla Grande. Isla Rosario is the home for Cartagena's marine life museum/Oceanarium. There are tours that will take you to this island. The other island; Isla Grande, as the name implies, is the biggest island and it is one of the few islands with full-time, local residents. The shoreline of this island is covered with private resorts and residences, and that's why the island is avoided by most tours. You have to book your visit with one of the resorts directly or a travel agent to be able to visit this island as there are no public ferries that go to the island.
We contacted Cartagena Connections for arranging our trip to one of the private resorts in Isla Grande; the Gente de Mar. The boat that goes to the resort starts at the La Bodeguita pier, 10 minutes of walk from where we stayed in Getsemani area. It took only 45 minutes on a fast boat to get to the resort, and there's only one fast boat to go and from Gente de Mar daily. This limits the number of guests that can visit this resort per day, which I found as a very wise idea. The resort isn't over-crowded by tourists and you won't get hassled by any vendors.
The boat ride to get to the resort was very enjoyable, especially the view along the way was pretty cool.
When we arrived, we were greeted by super friendly staff, a glass of fresh beverage, and a clean towel, and without any further fuss nor hassle, the resort was ours the second we got off the boat. How awesome!!
I went right to the beach and impersonated a stranded whale on the shore without any hesitation: laying there on the white sand beach and not moving, contemplating about life. I think this might have been one of my fav part of our entire trip in Colombia – just relaxing on a private beach.
All-you-can-eat buffet lunch was provided by the hotel. The menu was a classic Cartagena coastal meal; coconut rice, deep fried fish, fried plantain, salad and fish soup. Although it was a classic, I found that they served the best coconut rice we had in Cartagena.

The sky was clear and blue, the palm trees provided shades from the bright sun, breezy wind and the sound of the wave hit the shore gently lulled me to sleep. The water was pristine and fresh, the tide was enjoyable. We even went for an hour of snorkeling. The resort's boat took us to the snorkeling spot and one of the boat crew boat with us, guided us where to look for the best places to see colorful fishes and magical form of corals on the sea bottom. Everything was perfect for an ultimate beach day. Moments like this are my thing; my reward for myself after a year of hard work