It was Wednesday and the temperature was "only" -8 Celcius (you know you have been in Quebec for too long when you think -8 C is rather comfortable). After being kept indoor since before the new year due to the polar vortex where the temperature plunged below -25 C, I was bored numb. Even Netflix couldn't entertain me enough.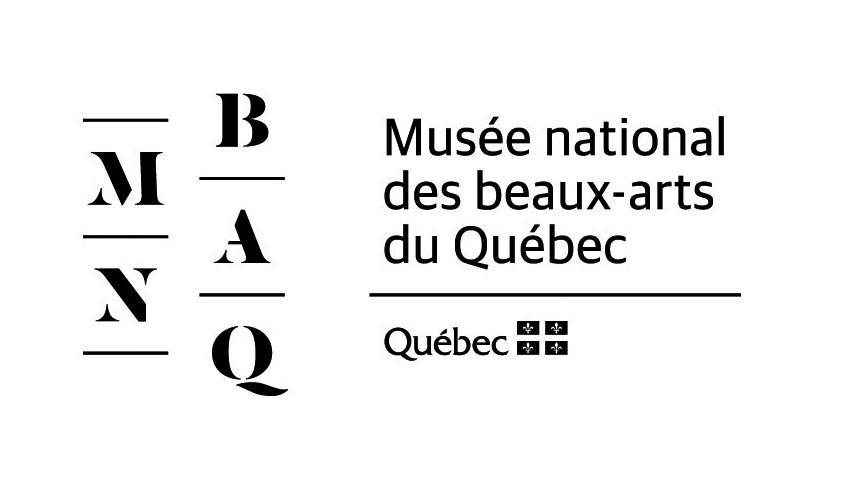 What can we do and where can we go in Quebec city during the weekdays on full winter? Lucky for us, there are places in the downtown area that are not only "nutritional" but also entertaining to the mind as well, like the Musée National des Beaux-art du Québec (MNBAQ) or in English; National Museum of Fine Arts of Quebec.
MNBAQ is located in the downtown area near the Plaine d'Abraham, Quebec City's city park center.

Apart from being super easy to reach by bus, this museum is also surrounded by an array of hip restaurants. One of our fav restaurants nearby the museum is the Frites Alors. Although the restaurant offers some of the best poutines in the city, tonight we opted to have their burgers instead.

Okay, now let's get back to the serious business; making another good review and great journalism about our beloved city of Quebec. And by this, I mean blogging.
MNBAQ is one of the best fine art museums in the province. Displaying over than 25K objects of art collections produced in Quebec, or by Quebec artists. The permanent exhibitions range from the early era of the French colony to the most celebrated Quebec abstract artists, like Riopelle and Lemieux. The museum also hosts exhibitions for art from abroad or from other provinces in Canada. Each of these excellent collections are placed meticulously to bring the best experience in enjoying art, in fact the museum consists of 3 different pavilions, each with its own architectural awesomeness dedicated to specific type of art; modern, contemporary, and historic, interconnected by an underground passageway to protect you from the cold of winter, or the heat of summer. Total luxury, innit?
There is one main pavilion dedicated as the hub of the museum, where it has halls for different activities such as art workshop, cinema exposition, and music concerts. This pavilion is surrounded by a beautiful (and superwide) garden, overlooking the Battlefield Park. This main pavilion also has a restaurant that offers fine cuisines prepared by a great Quebecois chef, made from the best regional products. You know, incase all this cultural activity wears you out.
The admission to this museum is 20$ for an adult. Click here for more info on their opening hours and admissions. IMHO, the best day to go to this museum is on Wednesday, after hour (5 PM to 9 PM) because it's half price and it's (almost) empty. You can take your time as much as you need to understand and enjoy every pieces of arts.
Do you take pictures in museums, a museum of priceless art, nonetheless?
Now, this is a question we were debating. From my point of view, we are not supposed to take pics in museums, even if there is no sign saying it is forbidden. MNBAQ has no written law about taking pics (or none that I saw, at least), and it also has a minimum amount of guards in each exposition hall. Honestly, you could take as many as pic as you want. But, is it a wise thing to do though?
First of all, there is this unspoken ethic of giving respect to the artists' intellectual property. Second of all, do you really open your camera and admire all those paintings and or art objects from your photo gallery? I don't think so. The thing is, we have fallen into a habit where whenever we find something that catches our interest, we take its pic and share it in our socmed, instead of just take our time and enjoy it for ourselves. Says someone who maintains a blog about whatever she sees, feels, and experienced…
Anyway, the whole experience in this museum was lovely even though one of the pavilions is closed until summer. We didn't take many pics of the art pieces itself because you gotta come and see it by yourself.
Nico's fav pavilion is the pavilion Charles Baillairge, the pavilion of Modern Art. Mainly because it was once the Quebec city's prison in the 19th century. Some of the prison cells are open for you to visit and have a glimpse of how it felt like being incarcerated in the 19th century. There are audioguide spots where you can listen to the history of the prison.This pavilion is also the home for the arts of four giant artists of modern art in Quebec; Alfred Pellan, Jean Paul Lemieux, Jean-Paul Riopelle, and Fernand Leduc.
My fav part of this museum is the Inuit art gallery, situated in the Contemporary Art Pavilion, Pavilion Pierre Lassonde. Rumor has it that this Inuit art gallery has more than 2600 pieces of the collection. I like the Inuit art as it depicts the daily activity of the Inuits and (or with) the animals of the north such as seal, whale, caribou, even narwhal. Most of the art pieces are made from carved whale bone, caribou antlers, musk-ox hair, wood, and stone. The perspective of the Inuits about their nature and beliefs (shamanism) is truly shown through their art.
I like donuts, watching tv, having sex, and take a nap (sometimes I even do all of it in a chain of activities). But art? Do I like art? I must say I am curious about art. Why? Because saying that I am curious is almost impossible to disprove and it doesn't make me sounds like a pretentious prick, instead it makes me sounds rather intelligent and interesting (although I pronounce library as liberry). If I say I like art, then people will ask me a serious question about art, like; "what do you think about Kahlo?". Which my best response would be: "I admire her well-groomed monobrows, so exquisitely symmetrical and accurate".