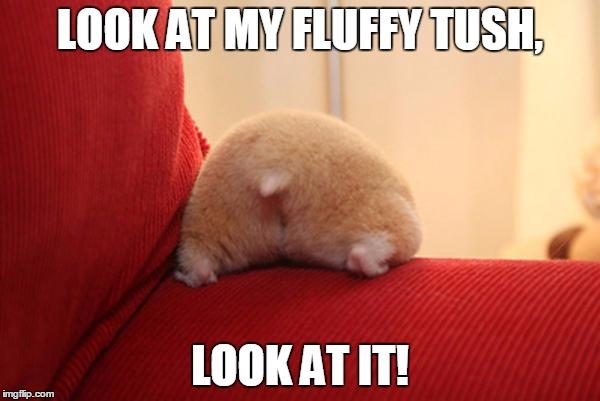 A day before we arrived at our next destination, Salento, I started to feel this minor discomfort on my, ummm…, how do I say this, ummm… anus, arse cavity, lower end orifice, oh heck, we are adults here, there is no need to be shy to call out body parts by its proper name, which in this case; my tush dimple.
(anyone of you still giggle whenever you read genital or sexual related words in public signages?.. )
I was afraid that one of my worst nightmare would happen; getting a hemorrhoid. Or worse: getting a hemorrhoid while traveling. Or double worse: getting a hemorrhoid while traveling in a country where I don't speak the language… (how the heck should I explain my symptoms to a health practitioner??).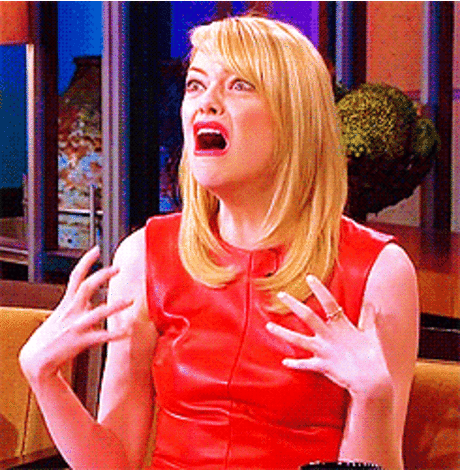 I did find the culprit of my agony; a tiny, almost microscopic (possibly in the size of a half grain rice) uninvited bump appear out of nowhere on my tush dimple. As a true hypocondriac, I instantly freaked out and I did what one should never ever done when one is not feeling well; self-check through WebMD.
WebMD recommended me to have a euthanasia to avoid a painful slow death from this possible rectal cancer stadium fatal caused by kidney failure and prostate problem (WTF WebMD, I am a woman), plus I might be pregnant too. Fig!
Is this the karma I get for misusing a tube of butt cream? Read the shenanigan here.
Getting there
When we were planning this trip, we almost decide to take the bus to go to Salento from Bogota and thank Heaven we didn't. I couldn't imagine how to survive an 8 hours bus ride with this sensitive tush. We took a plane instead and it landed in Pereira, the nearest city next to Salento and it took only about 45 minutes of flight. I strongly suggest anyone who would go to Pereira or Salento to take a flight instead a bus, even if they don't have a sensitive tush like I did. The ticket costed only about 80 USD, yes it's not peanut cheap but it could save you 8 hours of bus ride (and knowing how Colombian traffic is, 8 hours ride could easily end up to be a 12 hours ride).
Nico's friend, Alex, picked us up from Pereira airport and drove us to Salento. We stopped for lunch at Mama Flor before reaching Salento. Alex gave us a quick lesson of 101 Colombian food, from translating the menu, explaining the cooking process of a meal, to giving me some useful phrases to be used while ordering food. His lesson proven to be useful throughout our trip in Colombia. Gracias Alex!
Welcome to Salento
Salento is a charming little village with cobblestones and colorful colonial houses, surrounded by green hills and coffee plantation. It's nestled peacefully in the heart of Colombia's coffee triangle (eje cafetero). This laid-back village was perfect to rest my delicate derrier. We spent 5 enjoyable days doing all there were to do in Salento:
Admire the doors
Salento is famous for its colorful doors. The best time to enjoy the view is before 8 AM where the stores are still closed. The vibrant colors of the doors are giving a striking contrast to the village's green surrounding. It makes a very photogenic location to take postcard pics or selfies.
Enjoy the spectacular view from the miradors
Salento has 2 miradors, from here you can enjoy the extensive view over the charming village.
Mingle with the local at the plaza
The plaza is really the center of the village's activity. You can find transports (willies) to take you to any coffee plantation around, neighboring village, and the famous Cocora valley. During weekend evening one part of the plaza is transformed into an open-air food court, offering you the famous local delicacies; truchas. My fav part of this plaza was the fresh fruit vendors. I got my daily fruit and fibers intake from this vendor for less than 5$.
We were lucky enough to be there on a night of the town's celebration (was it the town's anniversary? Can't tell). There was a small stage where the local band performed and the audience were just cumbia-ing away through the night. The unique thing I noticed is that if you would like to ask the band to sing your fav number, you simply go up to the stage and offer them a shot of Aguardente (a strong wine spirit tastes like anise star).

Hiking on the Cocora valley
The ultimate attraction of Salento is its picturesque valley of wax-palm called Cocora. The hike up to the peak of the valley was a challenge (especially if you do it while having a bursted tush) but it's worth all the pain.
Learn how our favorite magic bean is cultivated, prepared, and enjoyed in Colombian style at a coffee plantation
The second ultimate attraction of Salento is its coffee plantations, and as coffee lovers, visiting a coffee plantation while in Colombia is a must, and where could we do it better other than in the heart of the coffee region itself, here in Salento
Take a walk on the beaten paths
There are two miradors in Salento and both are connected by a path crossing a (sort of) dense forest. From the rustic look of it, I could tell that this path has never been busy. Although we didn't see any four-legged exotic animals, we did see a lot of interesting critters like this glass-winged butterfly. It looks amazingly beautiful like something you could only see on NatGeo channel.
Eat trucha and mega patacon
One thing you will find in the menus of E.V.E.R.Y restaurant in Salento is Trout (trucha) and I didn't mind at all (especially it costed me barely 10$ to have a decent size whole trout cooked to perfection). Apparently, trout is a local specialty. You can find a trout meal cooked in any ways possible. My favorite was the original simple one; garlic and butter. The trout would most likely served on a bed of gigantic patacon (smashed and fried plaintains), another ever-present Salento's culinary trademark.
In case anyone curious how I dealt with my tush dimple problem, worry not, I took care of it professionally. Professionally means using google translate to search the word hemo cream in Spanish, wrote it down at the back of an old restraurant bill, handed it to the local pharmacy without saying a word hoping that he'd understand my problem, got the tube, applied it (smothered it most likely) on the sensitive area without any regards to its medical side effect. The cream helped a lot and also made my butt cheeks glided every time I walk. It's slippery back there!!
To reduce the inflammation, I took inflammatory pills. Since I can't tolerate ibuprofen (Advil) and aspirin (Aspirin) types, I took the alternative option; naproxen (Aleve) with the risk of gastrointestinal ulceration or bleeding. Don't you just hate it when a drug you should take to help your ailment actually gives you a tougher side effect?? Anyway, I was totally recovered before we moved on to the next city.