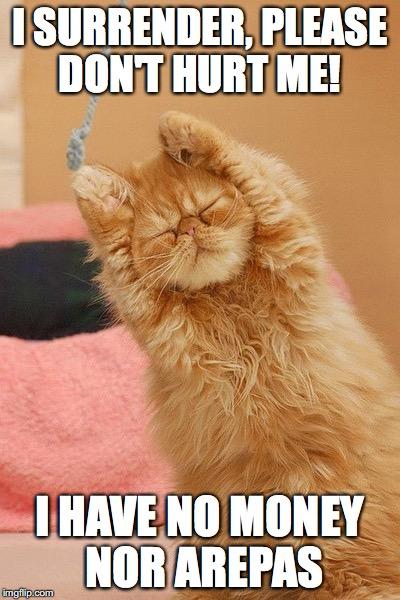 Bogota (and Colombia in general) has been labeled with so many negative reps, this stigma has repelled travelers from visiting and missing the chance of experiencing the true charm of the city. I must admit, I had a lot of concerns too before I actually spent 5 days flashpacking in this cold-weathered city.
I read tons of articles online and few travel guide books about Colombia. They talked about things to watch out when you're traveling in the country (and watching the entire series of Narcos from Netflix before we left didn't help), especially in Bogota. Honestly those articles did make me extra cautious to the point that I occasionally made scenes in my head on how to escape an unfortunate event that might happen. You know, just in case. I even exercised some of those scenes a few times in my head just so I'd know what to do if it really happened.
PS: in my head I know Kung fu and have amazing Nunchaku skills, in real life I might just end up dead.
We spent 5 days in Bogota. I know it is far from enough time to know how the city really is, but it was enough time to prove that my presumptuous ideas about the city were far from the truth and I am really happy to share it with you. Let's check out my preconceived paranoid misconceptions about the city and how I was wrong:
As I said, those misleading articles about the city had me thinking that Bogota is some kind of a cesspool of crime from knife-point-muggings, robberies, to kidnapping. I have no doubts that those ugly experiences have actually happened. Crimes happen in every city and perhaps Bogota has higher statistics about it*, so it is really depends on us as visitors to be always careful.
It's important to stay away from blacklisted districts. Don't roam around late at night if it is not necessary. Don't go out and drink irresponsibly: as all idiots know, drunk people are an easy target for crime, and don't flash your money and expensive stuff around. Dress down if needed (I dressed appropriately
like a hob
o, I should feel insulted that no body actually spares me some changes).
However, we managed to enjoy our days in this city and we didn't feel any 'fear atmosphere'.
The city was pretty clean, on par with any big cities I have seen. I have been in a lot of dirtier cities (Home city Jakarta, I am pointing hard at you). Case closed.
Traffic
I can't say that this is not true. There is (terrible) traffic, especially around the peak hours. The major culprit of this traffic is the development of a highway across the city that has been going on for years. The trick is to avoid peak hours. We were on holiday anyway so it was easy to adjust our schedule to avoid traffic.
Cabs are shady business
First and foremost, NEVER hail a taxi directly from the street. That's what I was told from many of my Bogotan friends, so I
downloaded an app for taxi called
Tappsi
. Easy to use, trustable, and you will get your taxi anywhere you are. This apps also works in most other big cities in Colombia. Seriously tho, this apps is ZE application you need to have when you are in Colombia. At first, we were thinking to take the Trans Milenio (Bogota bus system) to go around, but it is often too crowded and taxi fares are relatively cheap, so we opted to take a taxi wherever we went.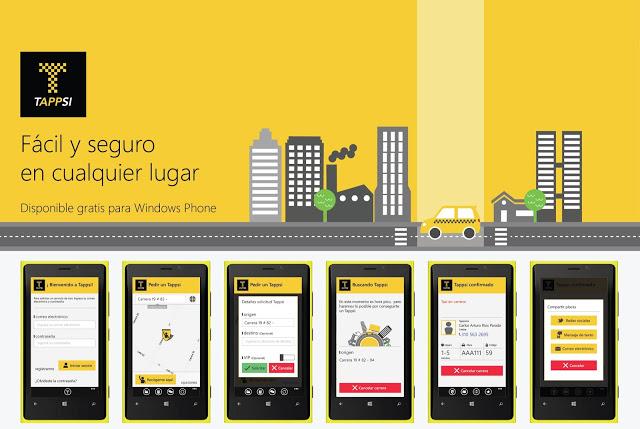 I really love the Tappsi app. It tells you your driver's name, your taxi door number, how far he is from your location, and the detailed summary of your trip (how much you have to pay, how many minutes you did to get to your destination, how many KM, etc). I honestly think this is the best and the safest way to get a taxi in Bogota (and some other big cities in Colombia). The drivers are also equipped with a GPS to help them along (and at the same time you can see if they are turning around for nothing). Their costumer service is also very responsive. I highly recommend this app.

All the taxis you order from Tappsi are guaranteed to have a meter machine, so you won't get a surprise fee charge at the end of your trip. There are however two types of meter machine, the one that shows you the exact fare, and the one that shows you the unit meter (what the heck is unit meter? check this link here to know more).

One day, we took a taxi that used unit meters. So at the end of the trip we asked how much do we need to pay and since none of us speak the same language, I gave him a pen and a paper to write down the amount but he gave me his phone number and autograph instead... ... ...
Cocaine and murder on every corner
Don't ask me why nor how I could even think about this. It's just how my anxiety works. The only thing I found on every corner were arepa sellers.
The pollution is so bad, it makes it hard to breath

I am not an expert on air pollution so I can't really tell how bad is the quality of the air in Bogota, but I did experience a difficulty of breathing. I got easily tired, run out of breath, dizzy, and had a bit of problems sleeping at night. At first I thought I was getting sick, but it turned out that being in such altitude (8000 ft above the sea level) gives me an altitude sickness. Most of people might not notice the difference, but for someone like me who have lived on sea level most of my live, a change on altitude does have a big effect on me.
Before blaming on the polution and air quality, check if it is the altitude sickness that actually gives you the breathing problem. Learn more about altitude sickness
on this site here.
Expensive

Money and prices are always very relative to what country you come from. From my North American point of view, the cost of most thing in Bogota were either much
lower or equal
to what I was getting back home. But I can see how the prices for a local might be high since the salaries are generally lower. Compared to all other cities we visited in Colombia, Bogota was the most expensive for common goods (food, beer, transport, etc).