Before planning our trip to Turkey, we had no idea what the blue cruise was (or even heard about it), but after I read about it, hopping on a blue cruise adventure became one of my most pivotal purpose in life (excuse the exaggeration). The Blue cruise is basically sailing along the Mediterranean on a gulet (Turkish traditional sailing vessel).
There are plenty of travel agents that offer this kind of activity where you can spend a few nights on the gulet that takes you from point A to point B, and visits ancient cities and do various water activities in the crystal clear water of the Mediterranean sea along the way.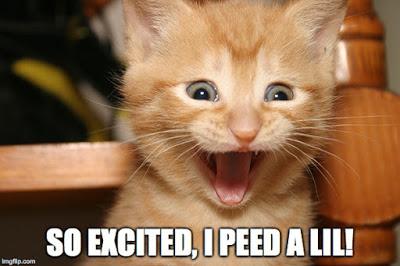 You see, I love natural water bodies although my swimming skill level is lower than a waddling corgi dog on water and I adore being on a boat. This blue cruise allowed me to have both, so it was not hard to decide whether we should hop on this adventure or not. A minute after making the reservation I got too excited about this and started an unstoppable giggle fit where I giggle, squeal, and screech out of happiness.
Blue cruise activity started on our 5
th
night in Turkey. I was more than excited. We hopped onto the cruise in Fethiye and it took us 4 days and 3 nights to cruise down to Olympos with multiple stops.
The route map.
Source: www.bluecruise.org
Day 1
We had a bit of misunderstanding (partly thanks to language barriers) and arrived in Fethiye late in the afternoon, so we missed the first day activities. Luckily we still managed to catch the gulet at St. Nicolas bay.
Sunrise.. or was it sunset?.. can't remember.
There were 6 cabins in our gullet, each with private toilet and shower (fresh water is limited tho, I didn't know how limited it was so I was careful. I used it only to brush my teeth and have a quick rinse before bed). The room was pretty tiny but that wasn't a problem at all, we spent the day (and night) on the deck or in the water anyway. There were 13 other passengers with us through out the trip.
A group trip with complete strangers could be interesting (not always in a good way), but fortunately everyone on the group was pretty cool and we became friends quickly.
We all ended up sleeping on the deck. Best place!
Once we got on the gulet, the other passengers (our trip group) welcomed us warmly and told us all about what we'd missed that day and also explained to us the "tis and tat" of how the trip would be (we missed the Cap'n speech at the beginning of the trip).
After the short introduction, we all went our way to find a spot to have a rest. It was only 10 PM or so but everyone was quiet. Perhaps the day wore them out or they just simply got their breath taken by the serenity of the Mediterranean sea at night. I was laying on my back on the deck quietly, staring right to the clear sky, feeling the nice breeze sweeping my hair, the boat rocked gently left and right as the wave rolled. The night was cloudless, we had nothing but the sparkling tiny stars lightened up the night and that moment was magical. I have never felt so relaxed and so blessed in my live. I pretended that I was cool but everything that was going on was absurd for me, in a happy way. My tears melted and I felt a bit choked up, perhaps that's what happens to amateur travelers; got all melancholic and overwhelmed by a slight touch of charm of the nature. I told myself to get my shite together and stop whimpering before anyone gets annoyed. So I wiped my tears and tried to snort as gently as possible before I finally fell asleep.
Morning view when I opened my eyes in the morning; fishermen on their boat.
The captain lifted anchor at around 6 AM and breakfast was served shortly after. We took the cruise package that provided breakfast, lunches, dinner, and even evening tea break every day. We only had to pay for drinks, excluding tea and coffee. A tab for drink was opened for each passenger at the beginning of the cruise and your consumption throughout the trip is added to it. You only close your tab on the last day of the trip.
Day 2
Breakfast with the gang.
Not long after breakfast we arrived at the Aquarium/Firnaz bay area near kalkan. Activities : swimming and snorkeling. We did it as a group activity and jumped one after another from the gulet into the water. We made huge splashes and possibly gave some poor fishes a heart attack. I did my first jump and once I got my face back on the surface, I found out that my bikini top was swimming away from me. dammit!
That's what I got for getting bikinis on sale, it didn't 'hold' its contents securely.
I swam faster than Phelps in the Olympic to retrieve my running away bikini top. That was the end of my jumping-from-gulet adventure, I don't jump anymore for the sake of decency.
The Med sea, all for myself.. Haha! I wished! I was just on the other side of the gulet where no one was swimming.
After snorkeling we had our delicious vegetarian lunch while cruising to Kas (Antiphellos), a charming ancient fishing village. It's a quiet town with beautiful beaches and narrow streets. The village also hosts the ruins of a Roman theater and Lycian tombs. Whenever the gulet was docked, the group wandered off separately and we only had to obey the captain's order about when to get back to the gulet before we set off to the next destination.
The marina in Kas. Beautiful, isn't?
Narrow street with beautiful boutiques in Kas. PS: ignore the melting Asian on the side, she was trying to survive the heat.
Day 3
We continued our cruise to the Sunken City of Kekova. We could only see the ruins from afar since swimming above the sunken city is forbidden as is visiting the ruins itself. Luckily the water was crystal clear, we could really see the sunken city from a short distance.
We also visited Simena castle which stands face to face to Kekova.
Let me say my fav repetitive sentence on this article: crystal clear blue water of the Mediterranean.
That is all.
Panorama of Kekova bay

Simena castle

Simena Castle and the surrounding village.
The view from atop Simena Castle
On the evening we anchored at the Pirate bay, a secluded tranquil bay with rocky mountains around. It does make sense why they call it the Pirate bay, I mean with all these rocky mountains, pirate ships could easily play 'hide and seek' behind those mountains before they launched a sneak attack against each other. That's what I'd do if I was a pirate back then.
One of the famous spots in this bay is the Pirate cave. It's nothing but a cave, really, although I would like to think that it was the cave where the pirates hid their treasures; filled with skulls, gold coins, stolen jewels and bottles of rums, guarded by bearded skeleton guards... You know, like in the movies or Spongebob.
Pirate cave at the Pirate bay
You can swim to the cave and check what's (not) in it.
Any Pirate's bay is not complete without a smugglers inn, where the party went on till sunrise and the booze flowed like the line at the cashier on Boxing day; endless. At night, there would be a water taxi-boat that picks you up from the gulet and takes you to a hidden secluded bar called... What else then the Smugglers Inn !
The bottom of this bay must be full of phones, wallets, cameras, and dignities, lost by all those wobbly drunk people trying to get back to their gulets from the Inn.
Some gulets suck at playing 'hide and seek', we clearly could see their masts behind the rocky mountain.
Day 4
This was the last day of the cruise. Although I wished I could have stayed longer, my hair was screaming for a decent rinse and lather with fresh water. My body was dipped in salt water far too long and too often in just few days. I felt like a pickled gherkin cucumber. We continued the cruised to our final destination; Andriake harbor in Demre. We got off the gulet not long before mid day and took a Dolmus (bus) to Olympus to have a rest on a tree house hotel.
As you can see, blue cruises are all about making friends, eating delicious food, swimming in the blue clear water of the Mediterranean sea, laying in the sun, visit charming ancient villages, and relaxing. Away from civilization, no internet, no phone calls, no cars. You should experience this! heck, everyone should experience this!!
Not the deck, but still one of my fav spots on the gulet.